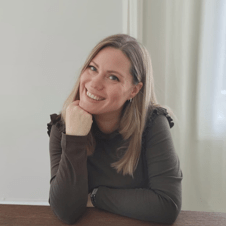 Kristine Snyder
Talent Acquisition Manager – HR
👋 Hi there!  I'm Kristine, and I am leading the global recruiting efforts here at Promon. I connect with top talent all over the world and help Promon Secure the Future, One Hire at a Time.
💼 With over 10 years of recruiting experience in various industries, I've honed my skills in finding the right people to propel companies forward. My journey in the world of recruitment has been a fascinating one, and my current chapter here at Promon is the most exciting yet!

🏝 When I'm not recruiting you will likely find me wearing fuzzy sock listening to a podcast about something super random (like cults, thrifting, or how to keep your plants alive -  which my plants are not benefitting from, apparently). I'm also likely helping my husband expand his Norwegian language skills while exploring everything Oslo has to offer!